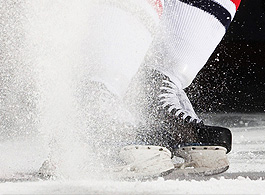 Bob Crawford – Director & Coach
Drafted by the St. Louis Blues in 1979, Crawford also played for the Hartford Whalers, New York Rangers, and the Washington Capitals. His 10-year professional career saw many highlights among them was his 36-goal season with the Hartford Whalers in 1984 and his trip to the 1986 Stanley Cup semi-finals as a member of the New York Rangers.
Coach Crawford's passion for the game of hockey and the advancement of his players on and off the ice is second to none. Crawford holds a high standard for his players to live up to. He brings a family feel to the rink and the personal attention and feedback that he gives to each player and family is immeasurable. The knowledge he holds and passes on to the players and families in his program is invaluable and unsurpassed. His ability to Coach at every age level effectively is one of the many reasons he is highly sought-after. Bob has the ability to recognize and develop a players potential in them that they didn't know they had.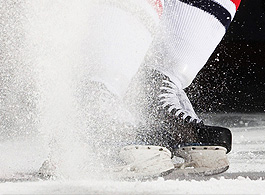 Mike Tenney – Head Coach
Mike has been coaching hockey for 14 years, the last 9 of which have been in Junior Hockey (NAHL, USPHL, MJHL). Mike received the Coach of the year award after his 13/14 season as head Coach of the Maine Wild (NAP3). Over the course of his coaching career Tenney has also been involved with the USA Hockey Festival program at the State, District and National levels. Coach Tenney has had over 60 players move to college and professional hockey out of his programs and will continue to build on the 300 plus players the Wolfpack has moved on to collegiate programs over the years.
Mike is currently the head coach and general manager for the Hartford Junior Wolfpack (USPHL). He is a highly sought-after coach because of his enthusiastic, upbeat techniques he brings to the ice in order to make his players value their growth in the sport. Mikes strong leadership skills are an asset to his coaching abilities. His effectiveness to relate to each of his players and to teach them where they are makes him a valuable addition to our staff.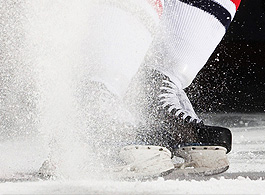 Jack Lowry – Coach
Jack played D1 (Boston College) NCAA college hockey. He is the head coach for the Hartford Jr. Wolfpack U16 team and bring his experiences of navigating the world of junior, college and pro hockey to the organization. Jack has won two state championships as head coach for the Cheverus Highs School in Maine.
Jack is one of our most experienced coaches. He is without a doubt a legend to New England hockey. He is passionate about each players development and growth. He supports them from day 1 to see them reach their potential. He is experienced with grounding players with his knowledge and helping them to love the moment they are in and building their talent for what the future holds.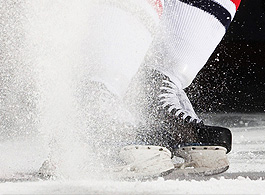 Josh Beaston – Coach
Josh is the assistant coach for the Hartford Jr. Wolfpack and has more than 5 years of youth coaching experience. Josh played hockey at Central Connecticut State University. He also helps with the learn to play hockey programs and has a special connection with his players. Josh is a staple in the community and is a dedicated coach.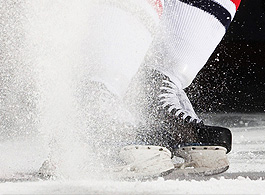 Eric Diller – Goalie Coach
Eric is the goalie coach for the Hartford Jr. Wolfpack team. He has also been the USA hockey sled team goalie coach and the goalie coach for West Haven High School. Eric has over 20 years of goalie coaching experience. His analytical approach to goal tending and his personal attention to his goalies makes him a trainer in high demand. Written and verbal communication with his goalies is one of the methods most admired by those he trains.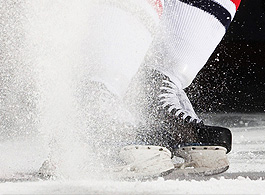 Josh Corrigan – Strength and Conditioning
Josh played NCAA DIII hockey at New England College while earning his BA in Kinesiology and a concentration in coaching. He is the strength and conditioning coach in addition to the assistant coach for the Hartford Jr. Wolfpack. Josh has also held the assistant coach position for the Northeast Generals(USPHL).
Josh makes a point to base each of his players training schedule unique to what that player needs to become successful. He is patient, detailed and professional on and off the ice. His vast knowledge of athletic training and academic development helps him create desired hockey players. He utilizes many different techniques to achieve sport specific goals combining intensity, structure and different strength and conditioning techniques to reach every athlete's goals.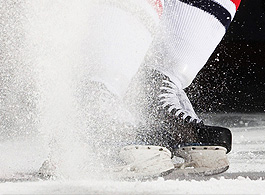 Juana Baribeau
Among the most prolific scorers in Clarkson's history, Juana Baribeau played a leading role in the success of the Green and Gold over the past four years. Through a 147 career games entering the ECAC Hockey playoffs, the talented forward amassed 118 career points on 62 goals and 56 assists as the Golden Knights' third all-time leading scorer. The Amos, Quebec native scored what many consider the most memorable goal in the program's history. Juana plays for the CT Whale in the National Women's Hockey League. The Hartford Wolfpack is proud to have Juana as part of our coaching staff for this coming season.